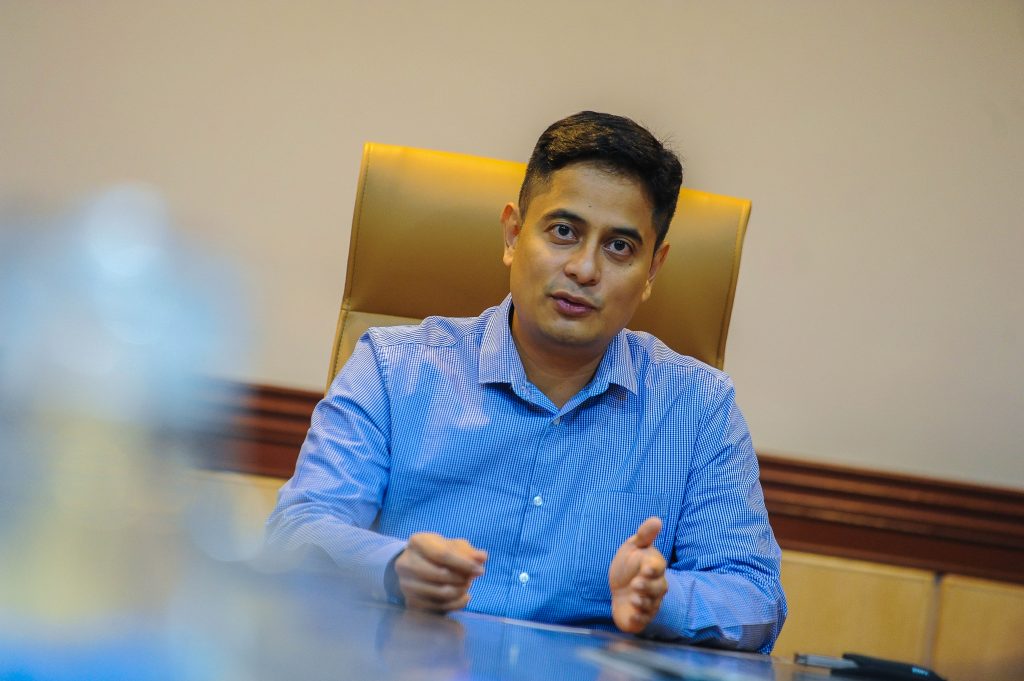 Smart Selangor Delivery Unit (SSDU) Innovations Sdn Bhd has partnered a subsidiary of e-commerce giant Amazon. com, Amazon Web Services, to provide cloud-based computing service to the businesses in Selangor.
Deputy programme director Dr Fahmi Ngah (picture) said the service, namely CloudStart, is a paid subscription that enables existing companies or startups to execute their business operations entirely via the virtual information technology (IT) realm.
"According to the Amazon Web Services' analysis and its track record in other implemented countries, the cost of starting up a business will be 40% to 70% less through cloud computing, compared to the traditional means of buying several business operating softwares and hardwares separately.
"Small and medium-sized companies (SMEs) have limited capital expenditure for IT, which usually costs a lot," he told The Malaysian Reserve at the partnership ceremony in Shah Alam yesterday.
Fahmi added that the deployment of cloud computing in a business operation will prevent ill-matched investments.
"Any companies who are involved in data storage and IT will face the same problem. They will either underspend or overspend in hardwares and softwares.
"It is hard to determine how much storage an evolving company needs and as a result they will spend millions preparing for data storage, which in few years will become obsolete," he said.
Fahmi said the cloud-based system allows companies to upgrade their data storage as the business operations expand according to the current requirements.
"The built-in application would enhance their business operations in terms of point of sales, accounting as well as human resources management.
"The programme has been adopted in many multinational companies," he added.
As an economic development organisation, SSDU is the first delivery unit in Asia to be approached by Amazon Web Services to implement and disseminate the service.
Director of projects and business development Mazlan Mahadi added that SSDU is anticipating that the service will be adopted by 500 Selangor businesses within the first 12 months.
"We will start to promote the service in May through several packages based on the needs of different types of businesses in Selangor.
"It may take a while as we have about 20,000 SMEs in Selangor, which account for 20% of the total small-sized businesses in Malaysia'" he said, adding that the cloud-based service also offers other programmes, such as the AWS Educate and the AWS Academy.
AWS Educate allows students or working adults to get certified in Industry 4.0-related courses which feature about 30 career fields. AWS Academy, on the other hand, provides higher learning institutions' for students and lecturers to gain access to data analytics software as well as artificial intelligence learning.
Source – Malaysian Reserve